Washington AC & Heating - AC Repair Katy TX are the Best at what we do
There are a lot of things that can cause damage and lead to your air conditioning system to fail; from leaking evaporator coils to overflowing drain pans. Regular maintenance can help prevent your system from failing and preserve the longevity of your system.
There is nothing like walking into a cool house after a hot Houston day, that is until your air conditioning systems fails. Washington AC & Heating  offers maintenance, repairs and replacements to both residential and commercial systems. Washington AC & Heating service of all make and models while providing quick and high quality customer service.
Not only can we meet all your air conditioning repair service needs, but we also offer air conditioning installation services in Katy, TX, and the greater Houston area.
If you are not sure whether you need a replacement air conditioner or a simple repair to get the unit running properly again, call one of our professionals at Washington AC & Heating in Katy, TX. We'll quickly diagnose your AC system issues and have you feeling cool again. Washington AC & Heating  can repair all major air conditioning system brands with quality replacement parts; and if you do end up needing a new unit, we install the best air conditioning systems available.
AIR CONDITIONING
AC REPAIR KATY TX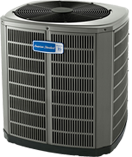 It could be difficult to tell whether or not you're undergoing a true emergency when it comes to your ac service. Sometimes delaying repair can further aggravate the issue causing far more harm. At ac repair Katy TX our friendly well-informed technicians are experts when it comes to solving problems quickly.
We have been in this business for many years now. You rely on your air conditioning unit to perform at maximum efficiency when you need it the most, and when your system breaks, you need expert help fast—especially in the hot summers of Texas.
At Washington AC & Heating, our experts are available day or night to provide you with timely, high-quality solutions that restore your system back to working order. With our highly trained techs, state-of-the-art equipment, and affordable pricing, you can count on us for all of your air conditioning needs.
HEATING
Air Conditioning Repair & Heating Service
Smart thermostats do more than manage your home's heating and cooling system. These app-enabled smart home devices make it possible to adjust your thermostat from your phone whether you're on the couch, at the grocery store or on vacation — anywhere your phone or mobile device is connected to a Wi-Fi or cellular network. Many smart thermostats also work with Alexa, Google Assistant and Siri now too, giving you yet another way to adjust your settings with remote access to your smart home systems.
Washington AC & Heating provide Totally professional services to all of our clients and they are totally happy with us.
We care about your home
Our Family-Owned Business has provided quality service and sales to the Houston Area, meeting the highest professional standards in customer care and satisfaction.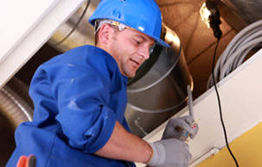 High Quality Service
We provide our customers with high quality service to get your systems up and running.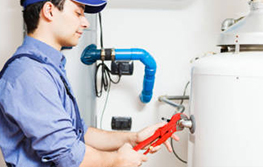 Quick Response Rate
Our quick response rate allows us to get your systems working properly with as little time as possible.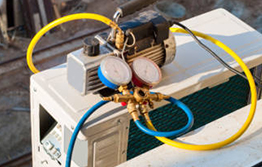 Quiet Operations
Our team uses only the best and particularly low-noise drive components.
Quality Heating & Air conditioning solutions
Contact Us Today to Schedule Your Katy AC Repair Service!
As a top provider of top-rated air conditioners and professional service, Washington AC & Heating is here to ensure that you have the cool and comfortable living environment that you deserve. Learn more about what we have to offer today by giving us a call, or request additional information now by filling out our brief online quote form!
Call
713-570-6539 or Schedule online....
When your air conditioning system in the Katy area stops providing the comfort you rely on, you need the services of certified professionals that provide superior, fast, and effective solutions. For AC repair that is guaranteed to meet and exceed your needs, call on the specialists at Washington AC & Heating – AC Repair Katy TX!
Washington AC & Heating – AC Repair Katy TX has been bringing our customers fast, effective AC service for decades, and satisfaction and superior service are our number one goals. Our seasoned experts carry all of the skills and knowledge needed to ensure you get the best air conditioning repair available in Katy and surrounding areas!
Washington A/C is by far the best ac company I have ever hired. If I could give a 10 stars I would. Pricing is fair and service is stellar. The technician was on time and very knowledgeable about the problem I had with my ac. He even called to ensure I didnt have any other issues weeks later! I will recommend this company to all my friends and family.
Walter is simply the nicest, most professional individual I have had the opportunity to deal with. I cannot recommend him enough.(note: I seldom if ever give 5 stars - if I do it really means I mean it)
Outstanding!!!! I had issue with my AC and Walter came out and inspected the whole unit then took his time to fix it up. Walter was honest and professional and reliable. I recommend his company (Washington AC &Heating LLC). Walter is very knowledgeable about his job and informative.