Air Conditioner Repair Katy TX (A/C Repair, AC Repair)
It could be difficult to tell whether or not you're undergoing a true emergency when it comes to your ac service. Sometimes delaying repair can further aggravate the issue causing far more harm. At ac repair katy TX our friendly well-informed technicians are expert when it's comes to solve problems quickly. We have been in this business for many years now,
Some of the most common issues we can count are:
Improper operation
Poor service procedures
Inadequate maintenance
Leaky ducts and low airflow
Sensor problems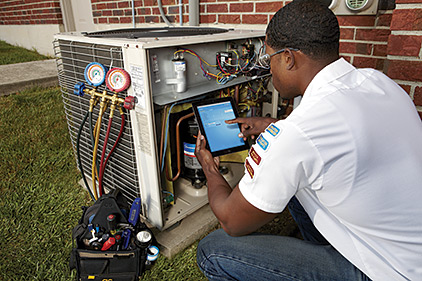 Ac system is not something that can be repaired with a manual and without any expertise.
You're going to need a company who has years of experience. Our Ac repairs in katy, TX has everything a Customer needs. We are available every time to provide help to customers our Mastery and professionals provide not just stunning work but also work that last.
Washington Ac & Heating LLC is the most trusted company in whole city which provides advanced AC services in Katy, TX. High quality Service as solution to our customers.
We have very highest standard offers after sales services including warranty, maintenance. We can repair; install air conditioner out there, your satisfaction Guaranteed. We have thousands of satisfied customers that would gladly recommend us and so will you. We offer expert services in all types of Air Conditioners. Our skilled workers are well trained to repair the broken and faulty components of the air conditioner out of service include, checking and cleaning of the air conditioners to ensure proper functioning. Not just only for room air conditioners, but we also offer Stunning packages for hotels, senior housing facilities, hospitals, apartment building and many more.